We're SUPER stoked about this ROCKIN' testimonial from our good friend Tonya Kay. We think you will be too!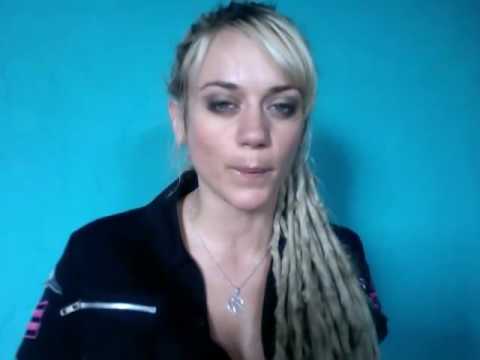 Tonya Kay, film actress, TV personality, professional dancer and danger artist talks candidly about the 3 pre-requisites she looks for in active wear.
Her active wear must be sturdy and that means clothing that lasts. As a professional dancer, they must also be able to perform at the same high level that she does.
Cute workout clothes that accentuate a womans curves are yet another criterion. This means a flattering cut and fit.
As a raw vegan, natural fiber clothing made in the U.S.A from organic and sustainable materials such as hemp and organic cotton must align with her social and environmental ideals.
Vayu designed a line of organic yoga clothes for women that meet the exacting needs of a professional athlete such as Tonya Kay and kept sustainability in mind.
Good for the earth. Good for you! Vegan clothing created for active individuals passionate about their practice, performance and eco-friendliness. From the studio to the street, you can count on quality and good looks.
Don't forget to leave us a comment down below as we would love to know your thoughts. If you enjoyed the video, go now and share it with your friends on Twitter, Facebook or any other social network that you like!